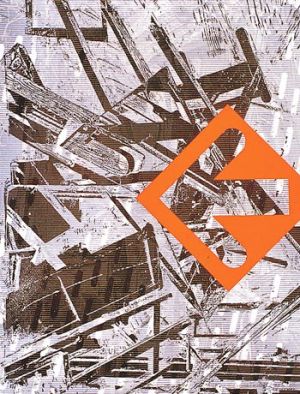 Camerata Mobile
we.move.eu | we.move.art | we.move.people
The Camerata Europaea (CE) intends to go on a discovery throughout Europe, which aims to combine mobile series and artists. 'Unity in Diversity' is emphasized and celebrated through music and art and brought closer to the audience with unique performances. In this way cultural exchange is stimulated, giving European unity greater intensity.

artWALKS, DANCEart, instrumentalBUS, theaterTRAIN, skyFLY, onTOUR – within experimental spheres the CE creates a broad spectrum with new impulses. Using interactions as well as different means of transportation, boundaries are stretched and existing structures are being broken. The various art forms merge and offer an exceptional platform for experiences and learning, as can be observed at the integrating theater. Through music and its connection with other art forms the diversity of European values and cultures is brought to new places and the exchange as well as the continuous development of the European Union is furthered.
Camerata Mobile 2019
'UTOPIA – INTEGRATING THEATER'
Utopia draws a picture of an ideal society. Frequently, there is still a great gap between this longing and the reality that surrounds us. There is a beautiful metaphor for this: diamond, the hardest mineral and graphite, the softest mineral, are both carbon. Due to their molecular structure, however, there are great differences in their strength. This principle could also apply to mankind. Fixed, inelastic systems are created through hierarchical structures, nationality and religion. If we were to recollect our original, great common ground of being-human beings, these fixed structures would break open. The series Camerata Mobile 2019 meets and explores all of these worlds and new realities.
THEATER PERFORMANCE 'The Boy on the Moor' – Premiere
April 13, 2019, 17:30 Uhr | Innsbruck, Austria
Location: Haus der Musik (Universitätsstr. 1, 6020), Innsbruck, Austria
Day ticket: 15 € | ticket pro event 10 €
Tickets at Haus der Musik, at tickets@camerata.eu, via online application and at the box office
In cooperation with NOA'H Theater
With the kind support of the Cultural Office Innsbruck and the Government of Tyrol
Camerata Mobile 2019
'UTOPIA – WELCOME TO REALITY'
Utopia, a word originating in the ancient Greek language (topos: place), is the ideal place or state of affairs that we long for. Who do I want to be? What kind of world do I want to live in? These are all questions holding true to the head word utopia. However, when concerning oneself with ideal visions, one cannot circumvent their counterparts. One would be talking about a world and a society deviating from utopia that finds itself in a constant state of unrest. Right and wrong, good and evil, light and darkness – our life consists of opposites. The series Camerata Mobile 2019 meets and explores all of these worlds and new realities.
MUSIC, PERFORMANCE
October 18, 2019, 6 pm | Athens, Greece
Works by Karl Jenkins "Palladio", Alkis Baltas "Greensleeves-Dream", Pericles Koukos "Suite Concertante no 2" for piano and orchestra
CAMERATA ATHENS | Elena Tamiolaki, Piano | Maria Makraki, Conductor
Location: Megaron Athens Lilian Voudouri Hall (Vass. Sophias & Kokkali, Omirou 8)
Admission: 10 € | red. admission 7 €
Tickets at tickets@camerata.eu and at the box office
Camerata Mobile 2019
'UTOPIA FOR CHILDREN'
Utopia draws a picture of an ideal society. Frequently, there is still a great gap between this longing and the reality that surrounds us. There is a beautiful metaphor for this: diamond, the hardest mineral and graphite, the softest mineral, are both carbon. Due to their molecular structure, however, there are great differences in their strength. This principle could also apply to mankind. Fixed, inelastic systems are created through hierarchical structures, nationality and religion. If we were to recollect our original, great common ground of being-human beings, these fixed structures would break open. The series Camerata Mobile 2019 meets and explores all of these worlds and new realities.

FAMILY CONCERT
December 13, 2019, 6 pm | Athens, Greece
Camille Saint-Saëns "The Carnival of the Animals"
CAMERATA ATHENS | Elle Eisner, Moderation | Maria Makraki, Conductor
Location: Megaron Athens Lilian Voudouri Hall (Vass. Sophias & Kokkali, Omirou 8)
Admission: 10 € | red. admission 5 €
Tickets at tickets@camerata.eu and at the box office