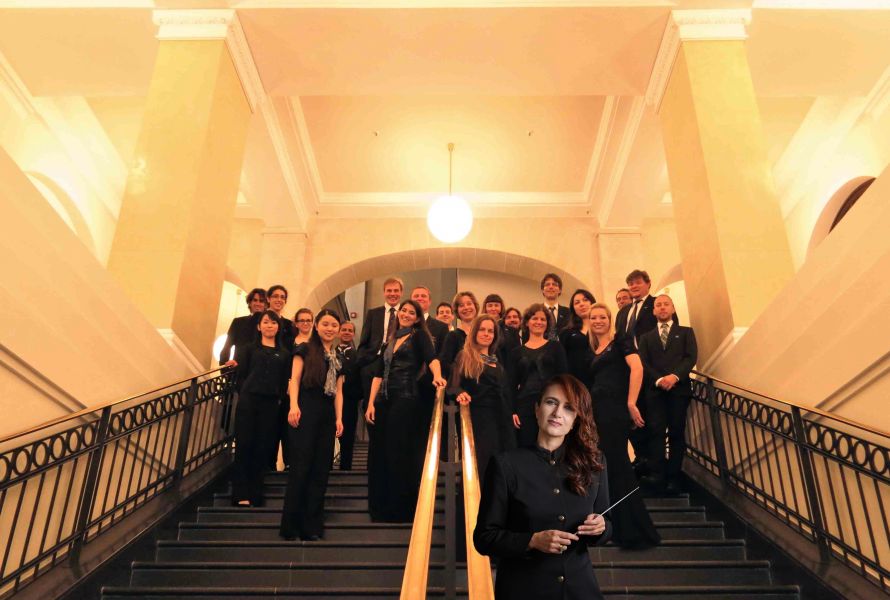 CAMERATA EUROPÆA BERLIN
ODYSSEY* (due to the new COVID-19 restrictions in Berlin, the performance of 'Odyssey' in Berlin-Germany will be postponed from November 21, 2020 to June 12, 2021)

Camerata's Europæa (CE) cultural project under the motto 'Odyssey' elaborates on the deeper meaning of human life. What is it that supports the human soul when it comes to the sudden twists and turns of life? The answer has the power to heal us from anguish and enormous pain and it becomes a compass for the return to Ithaca of our heart.
MUSIC, PERFORMANCE, NEW MEDIA, EXHIBITION
June 12, 2021, 7:30 pm | Blackmore Music Theatre | Berlin, Germany
Works by Philip Glass 'Glassworks', Stavros Lantsias 'River of Time, Prelude of Return, Waltz of the Eyes', Benjamin Britten 'Simple Symphony', Evanthia Reboutsika 'Stathmos, Through You'
Performance: Doris Plörer, Priska Teràn, Stephanie Parth, Elle Eisner
Video: Antonius Bacak & Elle Eisner | Screenplay & Direction: Elle Eisner
FILM 9 pm 'Last Fisherman' by Leo Kaserer | Photography: Nikos Bechrakis
CAMERATA EUROPÆA BERLIN | Daniel Wohlgemuth, Oboe | Elena Tamiolaki, Piano | Elle Eisner, Performance | Maria Makraki, Conductor
Location: Blackmore Music Theatre (Warmbrunner Str. 52, 14193), Berlin, Germany
Admission 15 € I reduced admission 10 €
Tickets at tickets@camerata.eu and at the box office
In cooperation with Blackmore Music Theatre and Music in Progress Berlin