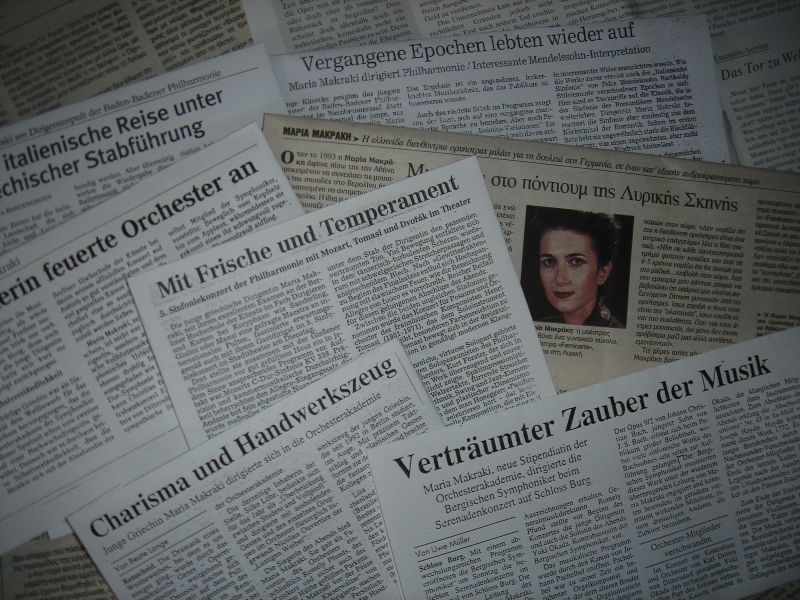 Tyrolean Bezirksblaetter
Manfred Hassl, January 4, 2012

Young musicians 'conjure up' the multifaceted sound of Christmas
In two Christmas concerts in the Baroque town hall of Hall in Tirol, Austria and in the Emperor Leopold Hall in Innsbruck, the Camerata Europaea won over the audience with its eclectic and versatile repertoire, the professional ability of its young musicians and the expressive and dynamic performance of its conductor Maria Makraki.
The two young soloists –Matthias Laiminger on the bassoon and Michaela Lengauer on the harp– also succeeded in captivating the audience and leaving a lasting impression. The colorful program of music, ranging from tragedy to Italian facility, provided the sizeable audience with an understanding of works by Periklis, Koukos, Berthold Hummel, Giovanni Battista Pescetti, André Chini, Hugo Wolf and Ottorino Respighi.