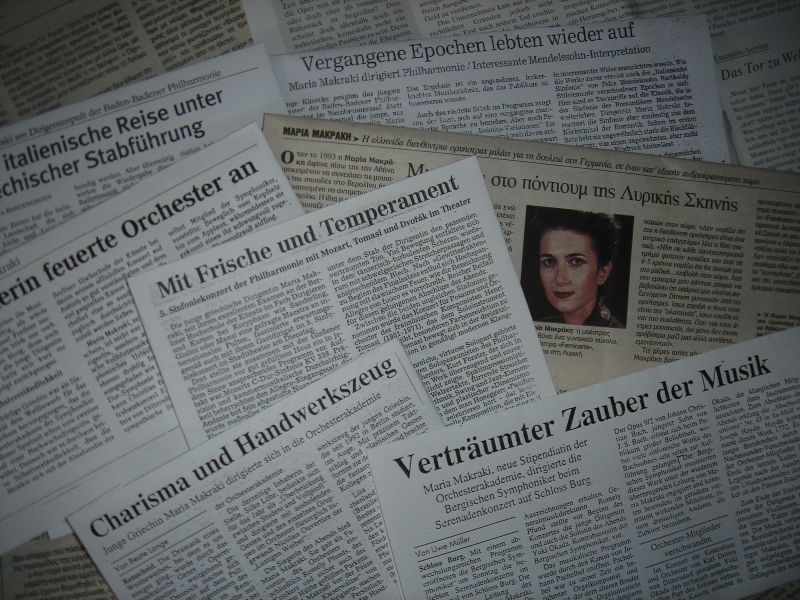 Neue Musikzeitung
Adelheid Krause-Pichler, April 2, 2008
A Vivid Cultural Forum
A Number of Concerts with Chamber Music at the Löwenpalais
The Löwenpalais is situated in the Grunewald, in the Berlin district Wilmersdorf which was the former colony of artists. It is a villa that represents its traditional closeness to art by means of architecture, history, and through its occupants over many decades.
In 1903, the architect Bernhard Sehring (who also planned and realized the "Theater des Westens") built the country house in the Königsallee for the imperial cellarman Habel and his family. From 1930, the villa was divided into luxury flats, in which many well-known artists and scholars found their productive domicile in the following years. In 1969, the consul of Monaco Carl Peter Starke acquired the Löwenpalais in Berlin. After his death in 1987, his son realized his father's vision and furnished living rooms and studios for artists. Beginning with the organization of exhibitions, a vivid cultural forum was about to come into being.
The series of "Löwenmusiken" that – organized by the concert management of Berlin – presents exquisite chamber music evenings in the grand salon, started this year with a concert of the cello quartet of the CAMERATA EUROPÆA.
The musicians Nerina Mancini, John Benz, Tonio Henkel, and Tanelli Turunen played works of Pachelbel, Bach, Brahms, and Händel, but also contemporary original works for the cello quartet by Bryan Kelly, Eduard Putz, and Joschi Schumann.
Such an extremely well-cast Ensemble was a prestigious start in the number of concerts with chamber music in the "Löwenpalais".
The musicians played with brilliance and homogeneous, even if stylistic interpretations, especially in the dealing with the old masters, might have come as a surprise to the audience.
The introduction to the works and their composers was given by the musicians in rotation. A laudable organization whom one had wished more audience after the debut concert and whose demands apply high standards.