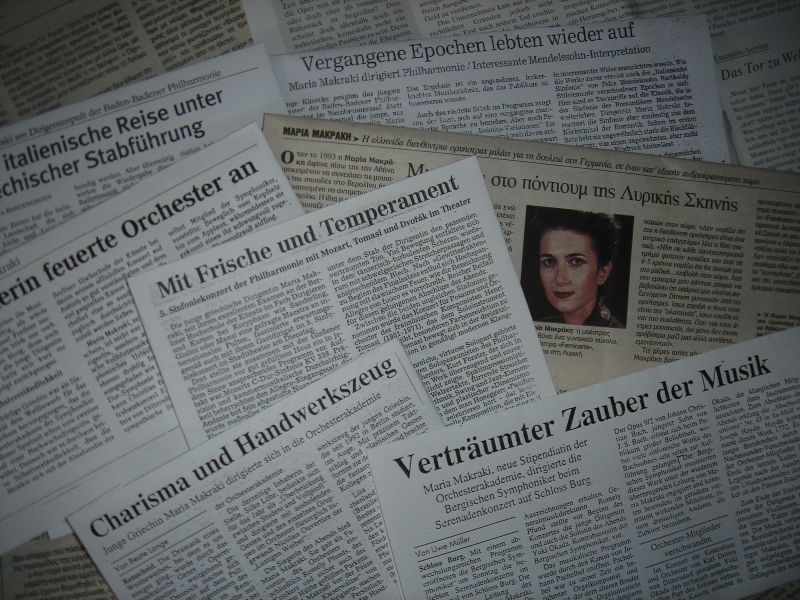 Potsdamer Neueste Nachrichten
Gerold Paul, June 30, 2008

Baptism: Russian cultural feast by Alexandrowka
Above all, it soon became clear at the evening concert with works of Dunajewski, Schostakowitsch, Petrov, Schnittke, and Chatschaturjan that their film music can even be heard in a concertante version. For this purpose, a part of the members of the CAMERATA EUROPÆA got together with the Potsdamer Turmbläser, and look, the rain-wet chairs were gradually filled with applauding guests after the cloudburst. Issak Dunajewski's Part to the "Lustigen Burschen" (Jolly Boys) from 1934 was followed by the waltz from the Jazzsuite by Dimitri Schostakowitsch which is played very often today.
Thanks to the arranging skill of Gisbert Näther, guests were even able to experience two small German premières: aside from a polka, Gisbert Näther from Potsdam adapted the accordion solo part of "Bahnhof für zwei" (Station for Two) for small orchestra.Furthermore, the audience heard Alfred Schnittke's composition for a television movie "Eine traurige Komödie" (A Sad Comedy) and Schostakowitsch's romance "Die Hornisse" (The Hornet) in which Lene Thies took over the solo part at the viola. An invigorating open-air concert!