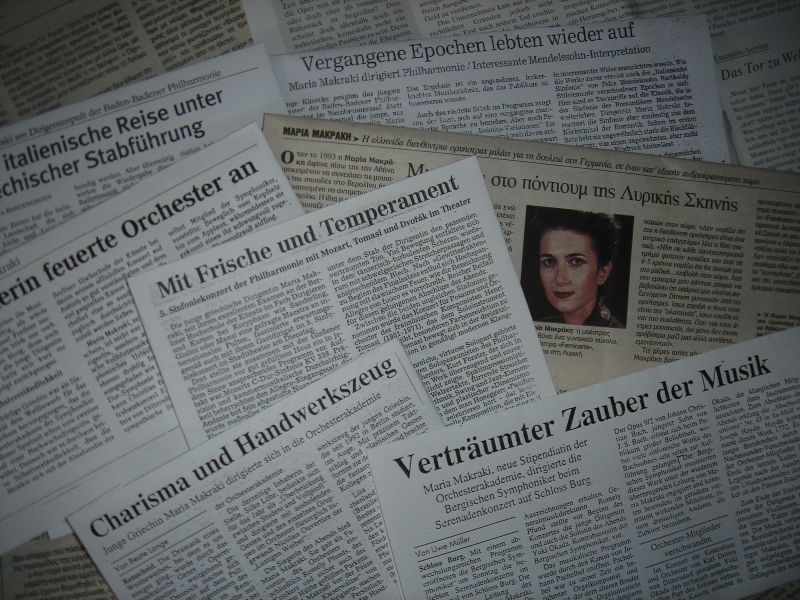 Märkische Allgemeine
Matthias Müller, December 19, 2008
Concert: Accented Harmony
Fine Cello Quartets with the CAMERATA EUROPÆA in the Kulturhaus Am Alten Markt
POTSDAM / CITY CENTRE - The CAMERATA EUROPÆA invited into the Kulturhaus Am Alten Markt on Wednesday evening to put the violoncello in the quartet into the musical focus. The four soloists are comprised of Europeans. The only woman, Nerina Mancini, grew up in the USA, but she has Italian-Swiss roots. John Benz was born in London and lived in the Australian city Sidney for a long time. Stefan Ginglberger comes from the Bavarian city Freising. Taneli Turunen is a native Finn.
The opening piece, the counterpoint No. 1 from Johann Sebastian Bach's "The Art of the Fugue" was not intended for any special instrument. With the four cellos, the stern lines of Bach's composition became clear easily. Henry Purcell, the Englishman who only lived to be 36 years old, is justly called the English Bach. With these members of the quartet, his "Pavane" and "Chaconne" found a significant and superb sound message as well. The contemporary composers who set the concert, the Swiss Daniel Kreder and the two Americans Carole Rabinowitz and Shirl Jae Atwell, are joined in Kreder's avowal to the compositional structure, form, and tonality.
No experimental modernity, but rhythmical and heavily accented harmony both in Kreder's compositions "Commitment" and his second cello quartet and in Rabinowitz' "Suite Hispaniola" and Atwell's short quartet. The pilgrim's choir from Richard Wagner's opera "Lohengrin" and "Solveig's Song" of the Peer Gynt Suite from Edvard Grieg brought those four to a similarly beautiful reproduction as both of the final pieces of the Finn rock band "Apocalyptica". "Bittersweet" and "Conclusion" break through the familiar sound of rock bands and, in this way, constitute a serious contribution regarding modernity in music. Unfortunately, there weren't so many listeners, but these few applauded this successful evening of the violoncello even stronger.