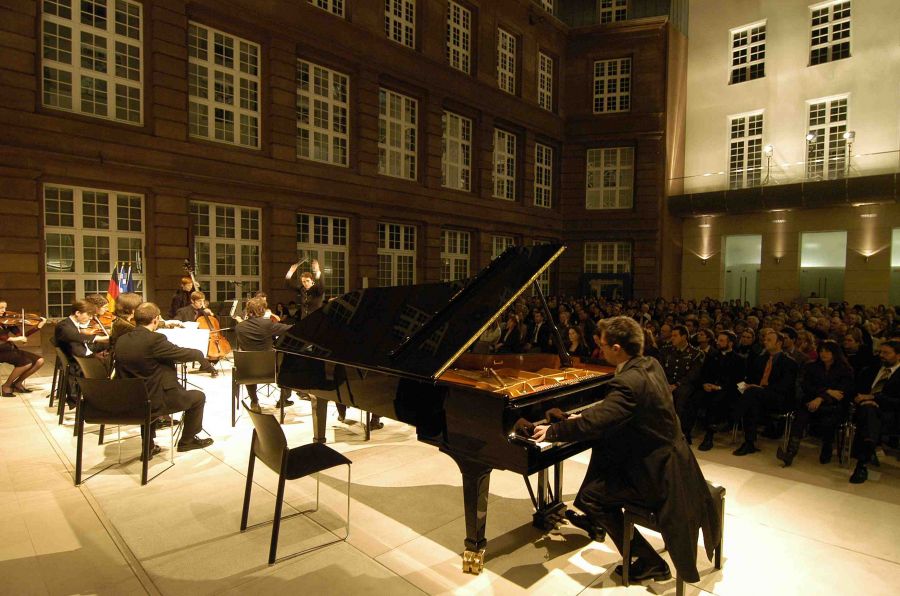 Berlin in Europe, Europe in Berlin
The resident city of the Camerata Europæa is uniquely positioned in the centre of European history. Following a period of rapid expansion, the Third Reich, separation into four military zones by the allied forces - ater to become East and West - Berlin is now a unified, but culturally still exceptionally diverse metropolis.
Instead of inviting a composer to become the orchestra's composer in residence, as is customary in other orchestras, European and international composers resident in Berlin will travel through Europe with the Camerata Europæa.
In this way, contemporary music that is inspired by Berlin's unique European atmosphere can be made accessible to the audiences throughout the European Union.