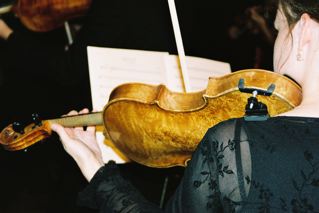 Spring Day for Europe (Young European Music)
The European Union also aims to provide young people in particular with the opportunity to develop their creative potential within the context of an orchestral project. In the Spring Day for Europe series, highly gifted young musicians and soloists are invited to develop and perform selected concert programmes with the Camerata Youth.
The concept is based on the Spring Campaign of the European institutions, which encourages young people to discuss and reflect on the basic principles, as well as the success and future of a common Europe.
The Camerata Europæa has taken up this idea and, through the common language of music, wishes to bring young people from different countries and different cultural backgrounds together. In this way, the possibilities and opportunities contained in this European initiative can also be extended to the cultural level.